Nick Grimshaw completes the longest hour twerk for "Guinness World Record"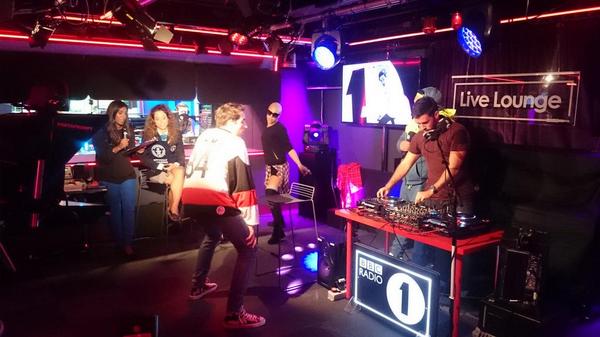 Nick Grimshaw, 30-year-old presenter, threw some mega shapes of twerk dance, from the "Live Lounge" in London's BBC studio, which he started a few minutes before 8.50am and ended at 9.50am, wearing a customized jersey with his name and birth year number "84" on it. Using the hashtag #GrimmyTwerks, listeners took to Twitter during the stunt to show their support for the presenter and encourage him to make history.
After completing seconds past the hour mark, he said:
It feels like such an honour.
Watch Video:
Continue reading.
Posted on September 30, 2014, in Celebrity gossip, Entertainment, Europe, latest news, Videos and tagged #GrimmyTwerks, BBC, dance, Guinness World Record, history, Nick Grimshaw, presenter, twerk. Bookmark the permalink. Leave a comment.